Portfolio
Blum Interactive Media and Brian Blum have more than 20 years experience creating written, audio and video content plus building successful products for the web, CD-ROM and offline media. Here's a summary of our work:
Multimedia
Mindscape – "How Multimedia Computers Work" and "How Your Body Works." A-Z development from concept through release, including specs, video, animation, and scriptwriting. Co-publication with Ziff-Davis Press.
InfoUse – "Ashtown" and "Take Control." Specifications, storyboards, flowcharts, scriptwriting, video editing.
SuperStudio – "Explorers of the New World." Specifications, storyboards, flowcharts, scriptwriting, video production and editing.
JeMM – "Eyewitness to the Holocaust." Specification, storyboards, scriptwriting.
*********
*********
Judaica Multimedia – "Encyclopedia Judaica Multimedia Version." Product management of interactive video, animation and software development.

San Francisco State University – Instructor, Multimedia Studies Program
Herzeliya Interdisciplinary Center – Instructor, Digital Media Studies Programs
Internet
Bloggerce – automated blog to eBook service and e-commerce store – A-Z concept development, specs, storyboards, hired development firm, product management, QA, consumer release, business and marketing plans.
*********
Blum Interactive Media – The Streets of Jerusalem – online tourism product – concept, spec, storyboard, flowcharts, wireframes, scripts, video production and editing, business plan.
*********
*********
Neta4 – VC-backed startup (raised $3.2 million) which built online publishing technology. Founded company, served as CEO, designed product, business development and marketing.
Comverse – produced Flash app used for focus group testing – concept, scripts, storyboards, specification, video editing, focus group supervision.

Onago – CEO of startup developing technology for on-demand groups for 3G phones –concept, storyboards, spec.
Strategy and Content Planning
STAnalyltics – co-developed a strategic plan for building a dedicated online community for an enterprise voice technology company.
Silicon Innovations – market research and strategy, wrote specification and content plan for development of an online community for a consumer toy company.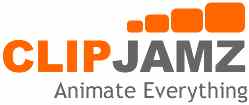 ClipJamz – strategic repositioning, market research, timeline, flowcharts for Facebook animation application.
*********
Shavei Israel – strategy, content plan and deployment for social media marketing, specification for virtual e-learning environment.
Interact, Ltd – website design and content development; business and marketing plans.
*********
Content Development
AIM Group – website covering classified advertising industry, newspapers and social media. Edited site and post blogs. Wrote articles for proprietary e-mail news service Classified Intelligence Report.
*********
*********
*********
Israel21c – write profiles of Israeli hi-tech companies, contribute to blog Israelity.

Indiescrete – host and produce indie music podcast.
Comverse – managed public-facing website and internal Intranet.
*********
This Normal Life – manage personal blog and community since 2002.

See3 – writing for various Internet projects.

Freelance writing – Jerusalem Post, Jerusalem Report, Hadassah, OU, Parents Action, and regional newspapers in U.S. Scriptwriting for Bar Ilan University.