Pricing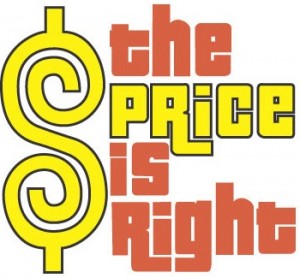 The following prices are approximate. Actual pricing will depend on the scope of the work, which we'll put together in our initial meetings. But you can use this as a general guide. Shekel prices are listed after the dollar amount. 16.5% VAT will be added if paid in Israel.
Blog Content
Blog strategy
Initial analysis, editorial calendar, content plan. One time fee.
$500 (NIS 2,000)
Writing
1 main article/week with research and interviews, approx 800-1,000 words + 2 smaller posts and/or links/week. Including uploading, locating pictures, linking, client communication.
$1,300 (NIS 5,200)/month
Additional blog content
Write content for rest of blog site (About Us, FAQ, Portfolio, etc.) One-time fee.
$300 (NIS 1,200)/page
Additional content writing
Educational material and curricula, eBooks, special reports, presentations, editing
Based on requirements based on $65 (NIS 250)/hour
Community Management
Setup and strategy
Initial analysis, editorial calendar, content plan. One time fee.
$1,250 (NIS 5,000)
Maintenance
Posting, monitoring, commenting, reporting.
$1,850 (NIS 7,500)/month
Podcast
Setup and strategy
Set up equipment, software, identify music, create jingles, work on style with presenters, editorial calendar, brainstorm ideas. One time fee.
$750 (NIS 3,000)
Per podcast
Recording, production, editing.
$300 (NIS 1,200)/podcast
Video

Up to 5-minute script, depending on complexity. Ballpark price.
$1,500 (NIS 6,000)
Simple Media Editing

Including basic transitions, titles.
Video: $250 (NIS 1,000) for an edited video up to 5 minutes, including narration, maximum 10 clips.
Audio: $175 (NIS 700) for an edited audio program (suitable for podcast) up to 10 minutes.
For more complex video with music, special effects, sophisticated transitions and live actors or scenes, we work with two very talented Jerusalem-based videographers and two media production companies in the U.S. (Chicago and Seattle). We can work out prices separately if this is required.